Breathe Deep Journey:
North India October 2019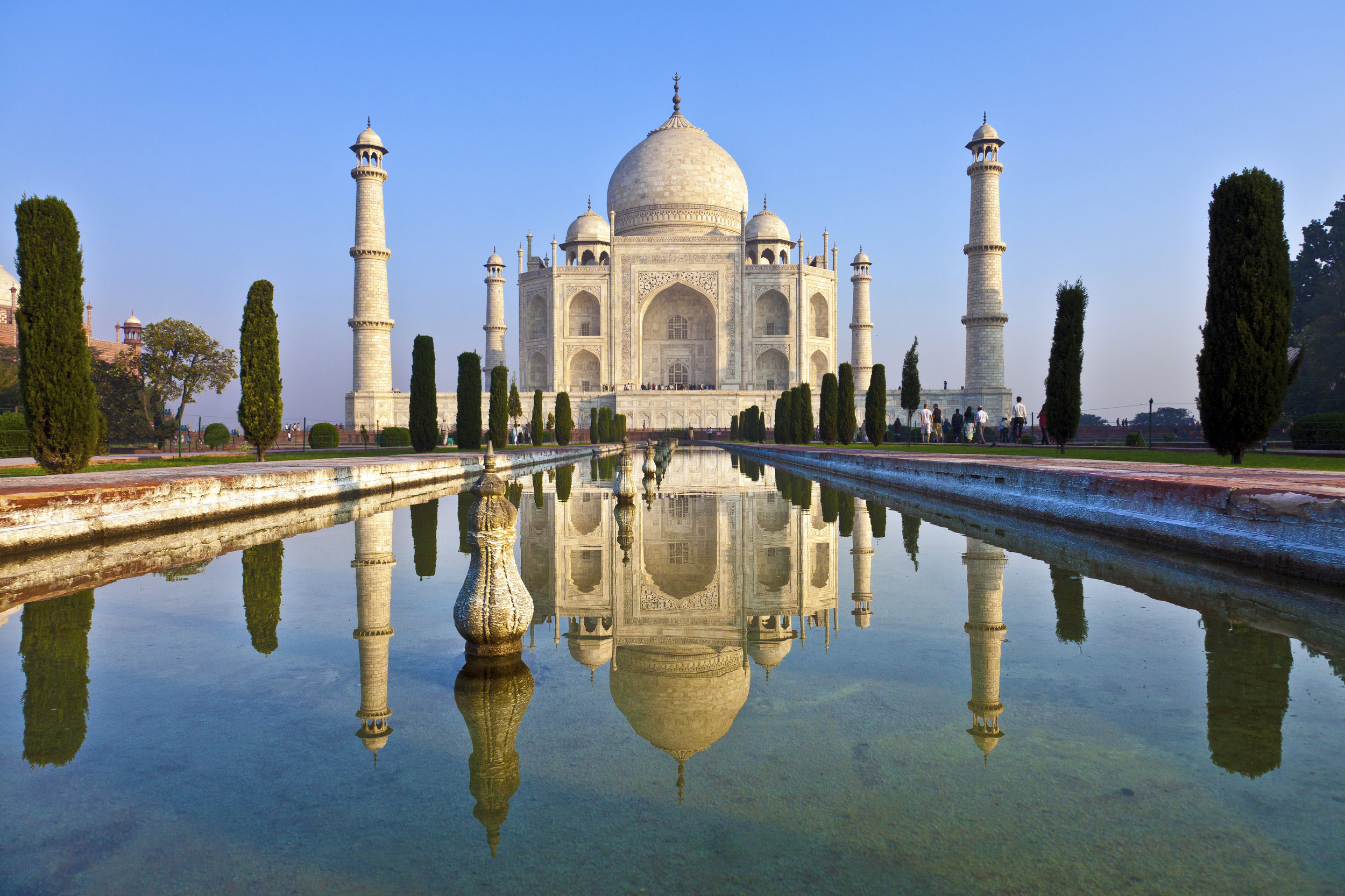 North India – Mind, Body and Spirit
Dates: October 23, 2019 – November 7, 2019. 14 nights in country.

Optional 1 or 2 week extension at Manaltheeram Ayurvedic Resort, in South India

PLEASE SIGN UP FOR THIS TRIP NO LATER THEN AUGUST 1. WE MUST HAVE EIGHT PEOPLE SIGNED UP BY THEN IN ORDER FOR THE TRIP TO GO.

Customize the Journey!

You can also put together your own group of friends and family for this trip. We can slightly adjust dates and some locations as needed.
Come with me to North & South India in October. Touring in the north and Ayurveda in the south. If you don't have time to do both the tour and Ayurveda treatments you can choose one or the other! Come for the two week tour, or one or two weeks at the Ayurvedic Resort Somatheeram and take advantage of all the services, yoga, meditation, check-in and talks on Ayurveda with me and more.
Call me at 410-979-2096 to talk about the possibilities! I want to take you to India to experience ALL is magic and mystery.
We will visit some of my favorite places in India. Ancient cities, modern markets, home-cooked meals, and time to relax and enjoy the beautiful scenery, shopping and spa services. This trip is designed to show you the highlights of North India in the foothills of the Himalayas. In addition to the amazing sites, you will have the opportunity to experience real yoga and meditation, offered by local teachers, throughout the tour (optional, of course).
Our trip extension takes us down to the very tip of south India to Trivandrum and the famous, award-winning Somatheeram/Manaltheeram Ayurvedic Resort. There you will meet with an Ayurvedic doctor who will design your personal plan of treatments—oil massages, special beauty treatments and incredible meals. This resort is on a cliff overlooking the Indian Sea. Enjoy daily yoga and meditation and informational and experiential sessions with me, a hammock right outside your door, not far from a warm swimming pool—it's heaven on earth!
Just a note about traveling in India - it's not for everyone. While the country has "Westernized" by leaps and bounds, even since my first trip there in 2006, it can still be a challenge for those not used to this part of the world.
Travel times are "suggestions". We never know when a bridge might be out, cows are blocking the road, a train stops for hours for no apparent reason, and obstacles I can't even imagine. Roads are not always the best. The ride can be bumpy and slow, or fast and unnerving. The sites and scenes can be mesmerizing and alluring, colorful and heartbreaking. Please remember this and if long travel times really irk you - this is not the trip for you. But personally, I rather have a long commute in India than Baltimore any day!
At times you may be uncomfortable and irritable, at other times you will be awed and humbled. It's such a crazy intense mix of sights, sounds, smells, humanity and even inhumanity - the emotions that arise in India can be extreme. The beauty, astounding. Getting there can be a chore, but arriving is a blessing so deep and profound.
Also, it's hot. It's exotic. It's crowded. It's huge. The insects and wildlife (think monkeys, wild boar) are unusual. With nearly a billion and half people in India, some areas feel like they have all gathered together at once. The poverty is sometimes in the shadow of incredible wealth - the dichotomy is staggering.
My advice - if you want to travel to India, leave your expectations at home. Be open to all experiences and treat them as adventures, surprises, delights. Love everyone you meet. From the beggar to the homeless, to the dogs and donkeys, to the cows and crows. Love them all. Only come to India if you are ready to find beauty in everything that awaits you!
So if this interests you, take some time to read through the details below. Feel free to call or email anytime to talk about it. I am so passionate about India and all it has to offer - this will be my 10th trip since 2006. I love sharing this country with others - come travel through India with me!
Please note: Minimum Bookings required: 8 (This trip is fully booked. Check back soon for details of our next Journey to South India, Janury 2021!)
Travel Insurance recommended: Insure My Trip for travel and/or evacuation insurance and Allianz for travel insurance options.
Friday, October 24th-25
ARRIVE DELHI
Welcome to India! We will arrive late afternoon on October 24th and rest at the hotel and get settled into the hotel for the night. After breakfast, we will venture out into the busy, bustling streets of the city. Among some of the most interesting highlights of your city tour of Old are Chandni Chowk in the old city area, and an adventurous cycle rickshaw ride through the narrow Heritage streets. In New Delhi, visit the Chattarpur Temple & Lotus Temple, one of the seven B'ahai temples in the world. The Bahá'í House of Worship is dedicated to the oneness of humanity and religion. It also displays in symbol and action the unity of mankind – the pivotal principle of the Bahá'í Faith. People from all religious backgrounds are welcome here. We will take some time for shopping. Overnight at the hotel. Hotel for 2 nights: Oberi Maidens
Saturday, October 26th
DELHI - AGRA,
After breakfast, we depart by surface to Agra (4 hours approx.) On our way we will spend some time at the Wildlife S.O.S. Elephant Sanctuary - an extraordinary animal rescue. In Agra we'll check in for one nigh at the Four-Point Sheraton. In the evening we will visit the home of a local Agra chef for a cooking lesson and dinner! Overnight at the hotel.
Sunday, October 27th
AGRA, TAJ MAHAL
After breakfast we will visit one of the Seven Wonders of the World – the Taj Mahal built by the Mughal Emperor Shah Jehan. This magnificent mausoleum, built in the memory of the Shah's beloved queen Mumtaz Mahal, is built of pure white marble and is an architectural marvel. Surrounding the Taj are impressive buildings in the Muslim style where we can wander and take plenty of photos. Today we will have time for shopping at nearby markets as well.
Monday, October 28th
AGRA- DELHI-VARANASI
We will drive to Delhi after breakfast to catch a flight Varanasi. There will be time to visit a silk factory located right next door to the hotel. We will settle into the hotel and make our way deep into the winding streets of the oldest city in the world. Once we arrive at the Gnages River edge, we will find seats to wittness the magnificent ceremony of the closing of the temples - Ganga Aarti at Holy River Ganga. Overnight at the hotel.
Tuesday, October 29th
VARANASI - HIGHLIGHT
We will rise very early (around 5 am) and make our way through the winding streets of the oldest city in the world, Varanasi. Once we arrive at the Ganges, we will take a sunrise boat-ride to watch the opening of the temples and view the sacred ceremonies of bodies being burned on the cliffs above the river. Life begins before dawn when thousands of pilgrims and devotees come down to the river to offer early morning prayers. After our morning visit we will cruise across by boat to the beaches of Ganges to attend Yoga classes conducted by Yoga Guru Ms. Smirti. Bring a snack as we will do yoga before returning to the hotel for breakfast.
After breakfast, proceed for the sightseeing tour of Temples of Varanasi including Durga Temple, Bharat Mata Temple, which houses one of the most perfect reliefs of India carved out of marble, and the Tulsi Manas Temple, built in white marble, this unique temple has the whole of the Ramayana inscribed on its wall. After lunch we go to Sarnath, where Lord Buddha delivered his first sermon to his disciples expounding the principles of Buddhism.
In the evening we will enjoy a special music program at The Pilgrims Bookstore in the old city. Overnight at the hotel. See this video of our visit two years ago to the bookstore.
Wednesday, October 30th
VARANASI-DELHI-AMRITSAR
We return to the airport in the morning to fly to Amritsar, (via Delhi) the home of the Sikh Golden Temple. Evening visit the stunning night-time ceremony at the Golden Temple where the special rituals of the Guru Grandh – the Holy book of Sikhs – is taken around the temple. We will also visit the market-place around the temple for some great shopping opportunities! 2 nights at the Hyatt.
Thursday, October 31th
AMRITSAR
After breakfast, visit the The Golden Temple again – the sacred Sikh sanctuary – for an entirely different experience then the night before. Marbled, bronzed and and covered with gold leaf, this is where the Guru Granth Sahib-The Bible of the Sikhs is placed. We will also visit the famous community kitchen where 10,000 pilgrims are fed daily on voluntary and complimentary basis. A visit to the new Partition Museum will educate us on the division in 1947 by the British of India and Pakistan. For a truly unique experience, we will visit the India-Pakistan Wagah Border to witness the spectacular flag exchange ceremony by the army men from both the sides. You have to see it to believe it! Overnight at the Hyatt Amritsar
Friday, November 1st
AMRITSAR to DHARAMSHALA
Morning after breakfast, we will drive approx. 4-6 hours to Dharamshala, a beautiful little hill resort. Dharamshala is the headquarters of the Tibetan government in exile and the home of the Dalai Lama, the head of Tibetan Buddhism. The waterfall of Bhagsunath is within a walking distance. We will have three days here – enough time to explore winding streets, Buddhist temples, the Tibetan Ayurvedic Hospital and more. If we are lucky, we can see the Tibetan Government in action at their head quarters. Maybe the Dalai Lama will be present! The Fortune Park Moksha for 3 nights
Saturday, November 2nd
DHARAMSHALA
Authentic Indian Morning yoga will be followed by breakfast and a full day pleasure trip of Mcleodganj, 13 Kms from Dharamshala. You will love exploring this lovely village, is also known as Upper Dharamshala, showcasing Tibetan structural design and living. We will visit the Tsuglagkhang Complex, a very significant Buddhist place of worship, Tibetan Museum, Tibetan Library and the Tibetan Institute of Drama Arts. It is also a house of His Holiness the Dalai Lama. Overnight stay at resort.
Sunday, November 3rd
IN DHARAMSHALA
Morning Yoga Class, after breakfast, we will visit the Tibetan Norbulingka institute, the Karmapaa Monstery, and several temples. We will have time to explore the Mclodganj area and its famous Tibetan Market and the house of His Holiness The Dalai Lama where, you can witness various Buddhist religious activities and possibly interact with various Tibetan people. Overnight at the hotel.
Monday, November 4th
DHARAMSHALA-DELHI-RISHIKESH
Morning after breakfast, departure transfer to airport to board flight to Delhi to drive to Rishikesh. Then we will drive to Rishikesh for 3 nights at the Divine Resort and Spa. Here you will have time to settle in and take in the beautiful mountainous scenery. (you will have time for spa treatments if you'd like!)
Tuesday, November 5th
RISHIKESH
After breakfast, we visit Rishikesh, one of the holiest cities in India. Rishikesh is located in the foothills of the Himalayas on the holy river Ganges. Rishikesh is a place visited by several yogis and sages. They lived and practiced hard penance here. Rishikesh is world famous as the Yoga capital of the world. Visit Lakshman Jhula, Ram Jhula, Swarg Ashram. Overnight at the hotel.
Wednesday, November 6th
RISHIKESH-HARIDWAR-RISHIKESH
After breakfast, we will have a leisurely day of shopping, spa treatments, wandering the amazing marketplace, visiting various Ashrams including Parmarth Ashram, Sivananda Ashram, Yoga Niketan. In the evening Farewell Dinner & Overnight at the Hotel.
Wednesday, November 7th
RISHIKESH- HARIDWAR-DELHI DEPART for US
After breakfast, depart by surface to Delhi en-route visiting Haridwar visiting the Temples and Ganges. Haridwar is situated at the base of the Shivalik hills, where the Ganga, comes down from the mighty Himalayas meets the plains. Haridwar literally is 'The gateway to the Gods'. From here we will make our way to Delhi for our flight home (unless you are continuing to Manaltheeram). We will have hotel rooms to rest in before our early morning flight.
Depending on the timings of our flight, there will be an optional transfer to a hotel near the airport to rest before dinner and 3:55 am departure. Sharing room at Delhi Airport hotel add $80; single room: $90. We will be picked up at hotel to drive back to the airport
Those continuing to Manaltheeram Ayurvedic Resort, we will stay overnight at the airport and fly in the morning to Trivandrum. Sharing room at Delhi Airport hotel add $100; single room: $180. We will be picked up at hotel to drive back to the airport. Flight cost will be posted.
Pricing and Details
TOUR COST: $4295 for a shared room; single room supplement add: $1200
EARLY BIRD RATE: $3995 (Sign up and pay in full by June 30th)
RATE INCLUDES:
Accommodation: twin bed in shared room (or single) with breakfast for total of 14 nights at the hotels foreseen.

Assistance on arrival/departure at airport/hotels by our representatives.

All transportation using one air-conditioned deluxe coach.

Gratuities for driver and helper.

Hotel gratuities.

All breakfasts.

Farewell Dinner in Rishikesh.

Two Cooking Classes with Dinner Agra and Varanasi.

Dharamsala half-board (breakfast and dinner, 3 nights).

All currently applicable entrance fees to the monuments covered in the itinerary.

Camera fees at the monuments.

Boat ride at Holy River Ganges/Varanasi.

Yoga Classes (optional).

Air-Conditioned chair-car train ticket Jhansi-Agra Sector.

Meditation with Susan (optional).

Services of locally appointed English speaking guide for sightseeing tour.

Gratuities for local tour guides.

Dedicated Royal Indian Voyages Escort throughout the tour.

2 bottles mineral water every day

All Currently Applicable Government Taxes.
RATES DO NOT INCLUDE:
Airfare from the US. Approximately $900 – $1200 for economy; $4000 - $5000+ for business. I will advise. Currently the best flight is Qatar Air Oct. 23 from IAD (Dulles), arrive Delhi Friday Oct. 25, 1:55 am. If not taking extension, you depart on Nov. 8 at 3:40 am and arrive at IAD at 3 pm, Nov. 8. Current cost is: $900 round trip.

Domestic airfare in India (approximately $300. At time of booking we will know the exact rates)

Visa to India. (https://indianvisaonline.gov.in/evisa/tvoa.html)

Meals other than breakfast or specified above.

Alcoholic drinks.

Gratuities for dedicated guide Mr. Sanjeev Joseph.

Medical & Travel Insurance.
AYURVEDIC EXTENSION
ONE OR TWO WEEKS AT MANALTHEERAM AYURVEDIC RESORT IN KERALA/TRIVANDRUM
November 8–15 or November 8–22
At the end of you main tour, those continuing on to Manaltheeram will spend the night in Delhi and fly to Trivandrum International Airport the following morning, November 8. We will be met at the airport and escorted to this beautiful resort high on a cliff above the Indian Sea.
If you want to just come to this resort and skip the trip you can do that! I will make arrangements for you to travel to Manaltheeram and arrange airport pick up.
During your stay at Manaltheeram you can choose from Ayurveda Packages:
Ayurveda Rejuvenation/Body purification therapy package: Rejuvenation therapy includes body massage with medicated oil and cream by two masseurs using hand and foot, internal rejuvenation medicines and medicated steam bath. This therapy is for 90 minutes to 2 hours per day. This therapy is to rejuvenate the mind, body and soul, to tone up the skin, and to strengthen all systems so as to achieve ideal health and longevity.
OR
Body Purification therapy is a process of purifying the whole body to attain proper balance of Vatha, Pitha and Kapha based on the Panchkarma and Swethakarma Treatment. The package process includes Body Massage, Snehapanam, Nasyam, Virachanam (Medicated purgative), Snehavasthi, Dhara, Pizhichil, Njavarakizhi, Karnapooranam, Tharpanam, Sirovasthi, Steam Bath, and internal
Additionally, during our stay we will meet daily to check in, talk about our treatments and learn more about Ayurveda. Of course if you prefer, you can retreat on your own and simply take in the treatments and enjoy the amenities offered at the Ayurvedic Resort. I will always be on hand to guide you, answer questions, share a meal or take a walk.
The yoga and meditation sessions offered at both Manaletheerm and their sister property (just a walk through a gate) are excellent. The teachers are local Sivinanada trained Indians who do a fantastic job. I can't wait to take their classes once again!
Services included at Manaltheeram:
Accommodation as per the category of booking

Daily Ayurveda Rejuvenation/Body Purification treatments

Ayurveda vegetarian full board meal

Initial, daily and final consultation by the doctor

Free medicines during the treatment period

Composition of an individual Ayurveda diet menu
The exact treatment and schedule can be finalized only after the detailed consultation with the doctors
Services provided complimentary along with package booking:
Daily session of Yoga and Mediation

Group Transfer from Trivandrum International Airport.

Daily Yoga and Meditation (separate session for the group)

Daily cultural Program (visual and music)

Weekly Ayurveda cooking demonstration

Weekly Ayurveda lecture class

Local backwater cruise in a country boat (only for 14 nights and above Full Ayurveda Package)

Traditional welcome upon arrival
Pricing
Pricing at Manaltheeram is based on room type (See here). Room prices includes are ALL INCLUSIVE: ALL meals and Ayurvedic Treatments. You can choose one, two or three week options.
One week: $1400 single; $1190 each in double room.
Two weeks: $2800 single; $2380 each in double room.
One week: $1540 single; $ 1260 each in double room.
Two weeks: $3080 single; $2520 each in double room.
One week: $1680 single; $1330 each in double room.
Two weeks: $3360 single; $2660 each in double room.
One week: $2100 single; $1540 each in double room.
Two weeks: $4200 single; $3080 each in double room.
* Air conditioning is offered an additional $25 a night. All rooms have ceiling fans and there is a sea breeze. I suggest you try without AC and if needed, you can always request one.
Cost does not include hotel night in Delhi before our flight and flight to Trivandrum.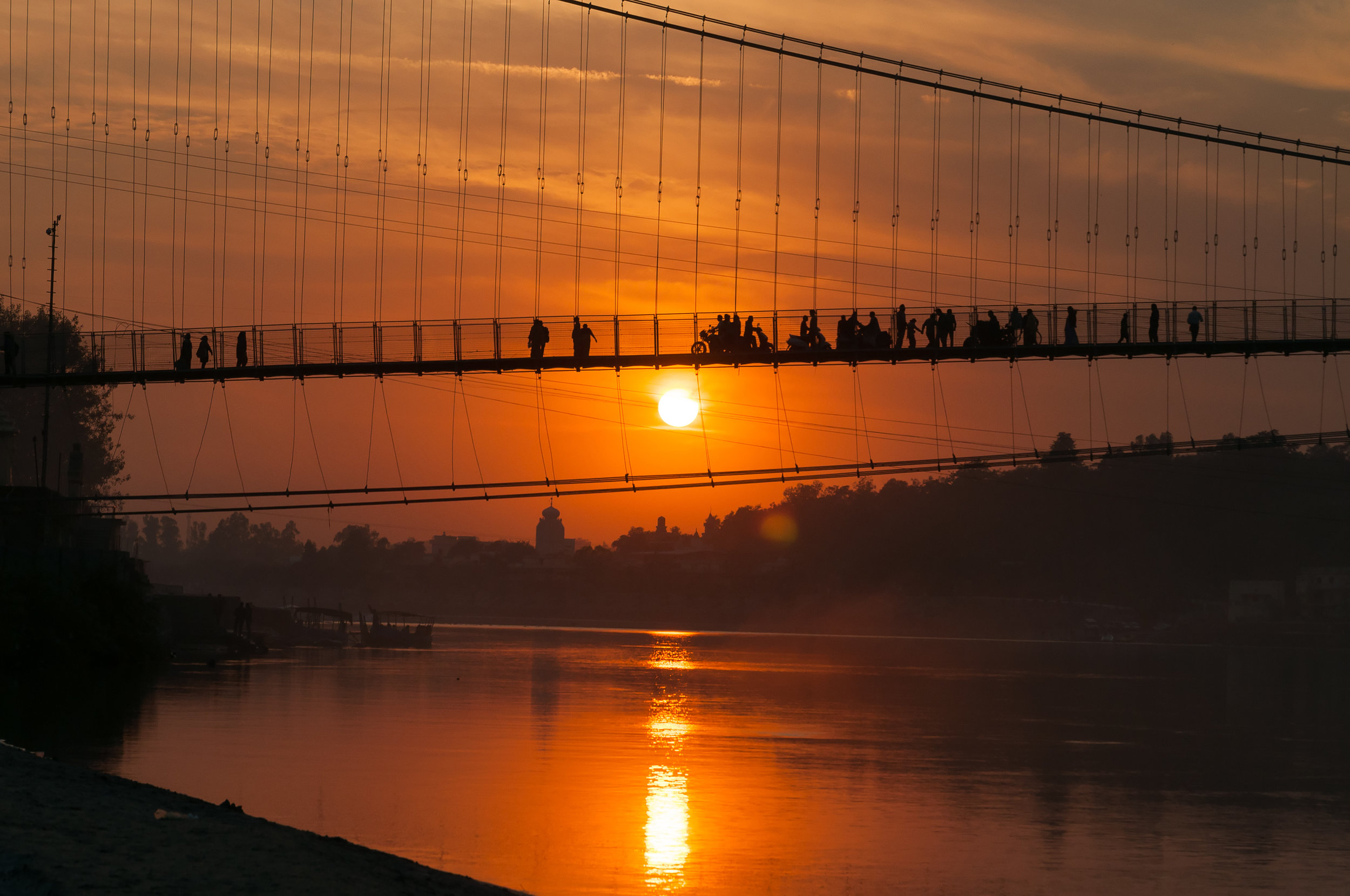 Registration
Ready to Go?
Simply fill out the below Registration Form and send it to me at susan@breatheayurveda.com or 20 Clarks Lane, Reisterstown, Md 21136.
You can pay your deposit via check, or paypal, using the send friends money option to susaneisbohlen@gmail.com. Want to use a credit card? No problem, it's just an additional 3.5% charge.
If you have any additional question, feel free to contact me at 410-979-2096 or susan@breatheayurveda.com.